Is it possible to get the entire pen show weekend experience on a single day? It might be. Day One (Friday of the 2022 San Francisco Pen Show was a whirlwind of shopping, seminars, and of course visiting with friends – some of whom I've not seen in person in several years. After commenting that the 2022 D.C. Pen Show had a somewhat lackluster energy, especially where it came to organizing and promoting non-shopping related activities such as classes and seminars, I was ready for a different experience, and after only a day I can say that the San Francisco Pen Show delivers.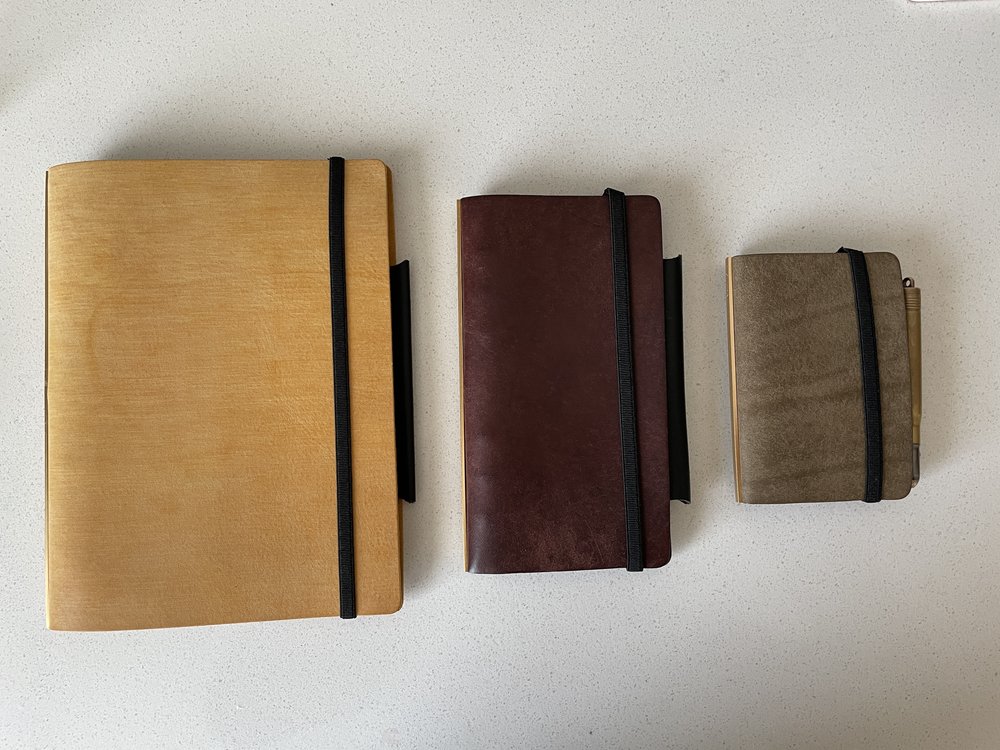 If You're At All Interested in Japanese Paper and Notebook Systems, Try to Attend the San Francisco Pen Show.
Disclaimer up front: I'm a bit biased, since you all know that I am a longtime notebook/planner/paper enthusiast as well as a Midori MD and Traveler's Notebook dealer, but this particular show has been a bit of an ultimate holiday for me. Not only does the vendor roster feature Traveler's Company, Plotter USA, and Atelier Musubi (all makers of excellent notebooks that use high-end paper), but I had the opportunity to sign up for a time slot with Plotter and have them make a semi-custom A5 binder for me out of a selection of show-exclusive leathers. I opted for "Yellow", which has more of a natural look that should age with a nice patina.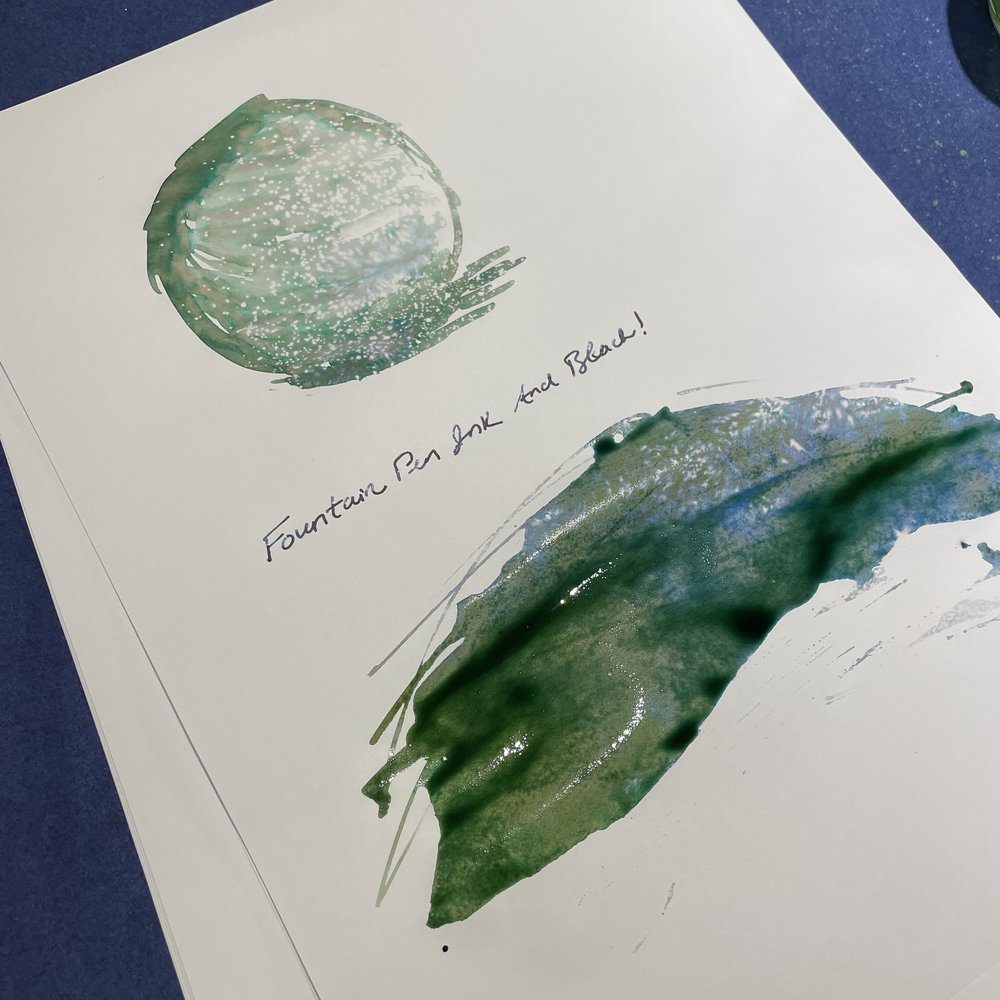 But what to do with all of this paper? While I use most of my notebooks for work notes, journaling, and writing, I've been trying to incorporate more creative use of my pens and inks. So I signed up for both of my friend Leigh Reyes' workshops this weekend, the first of which ("Mad Scientist Mode ON") was yesterday. The focus of the course involved experimenting with inks, papers, and other tools in counterintuitive ways to create different effects (i.e., spritzing ink drawings with bleach). Leigh also taught us how to make our own shimmer and "special effects" inks by adding shimmer particles of various colors and even glow-in-the-dark compounds!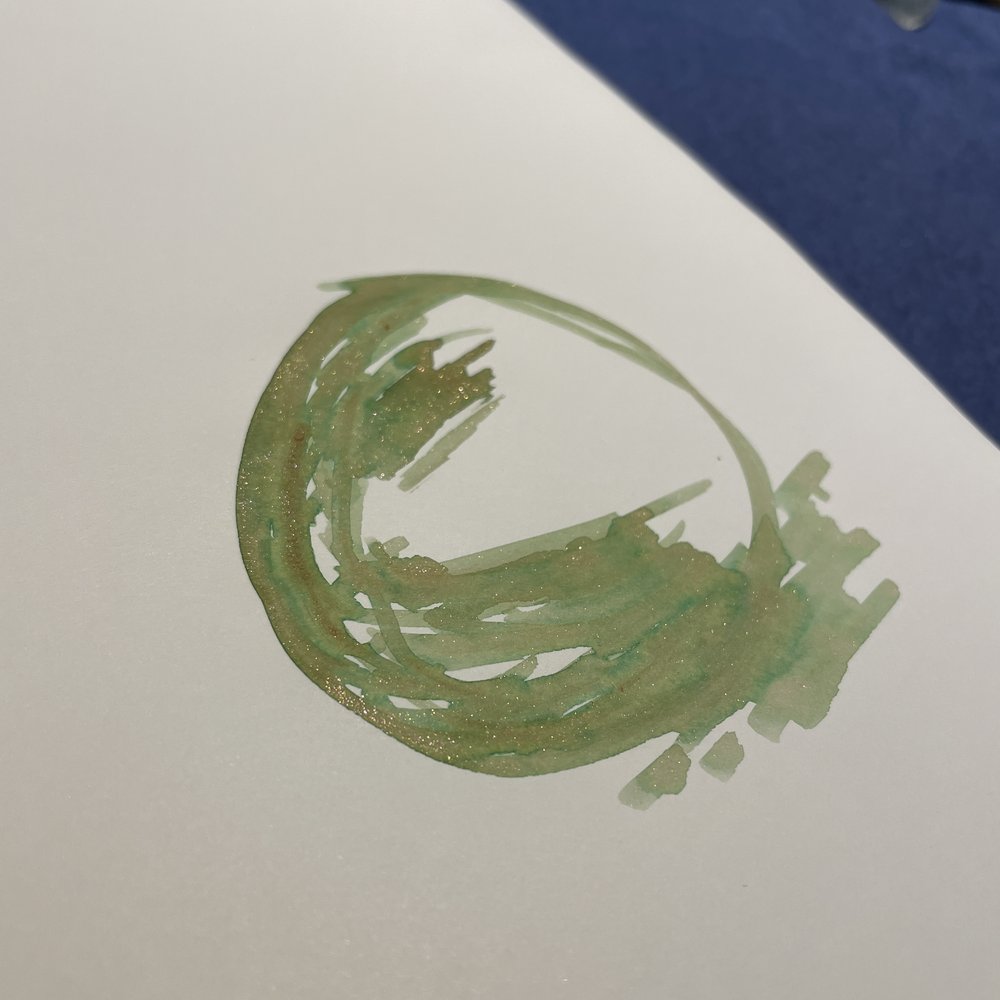 What's on the Agenda for Today?
In addition to trying to meet up with more friends and acquaintances, including saying hello to as many different Patreon supporters as possible, I'm attending a free seminar put on by Plotter USA titled "Beginners Guide to System Techo," a 1.5-hr walkthrough of all the various ways in which the Plotter and its intricately detailed, versatile refills can be used. (I suspect that a lot of the concepts will translate directly to other notebooks/planners as well.) Many of you have requested specific site content discussing how to maximize the potential of your Plotters, Traveler's Notebooks, and Lochbys, so I'm hoping to learn more and get some ideas so that I can better understand and recommend the products that I use and sell myself.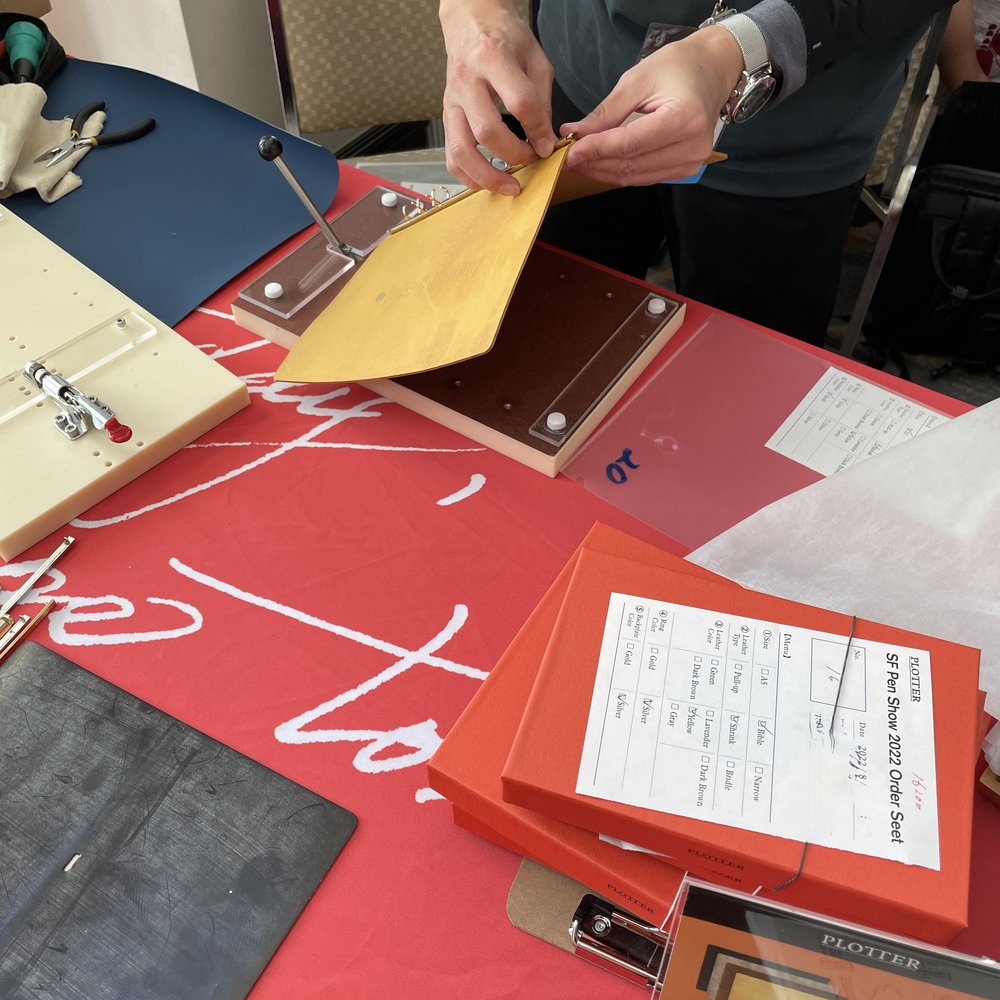 I also plan to attend a paid class by Taizo Yamamoto (Yamamoto Paper) and Bruce Eimon, titled "Every Paper has an Origin Story," discussing the histories, use, and properties of all sorts of specialty Japanese paper. While this specific class is currently full, if you're in the area and considering attending the show, be sure to check out the class and seminar rosters on the show website. Stay tuned for more updates, and of course I'll have a full recap this week with more pictures and general takeaways from San Francisco!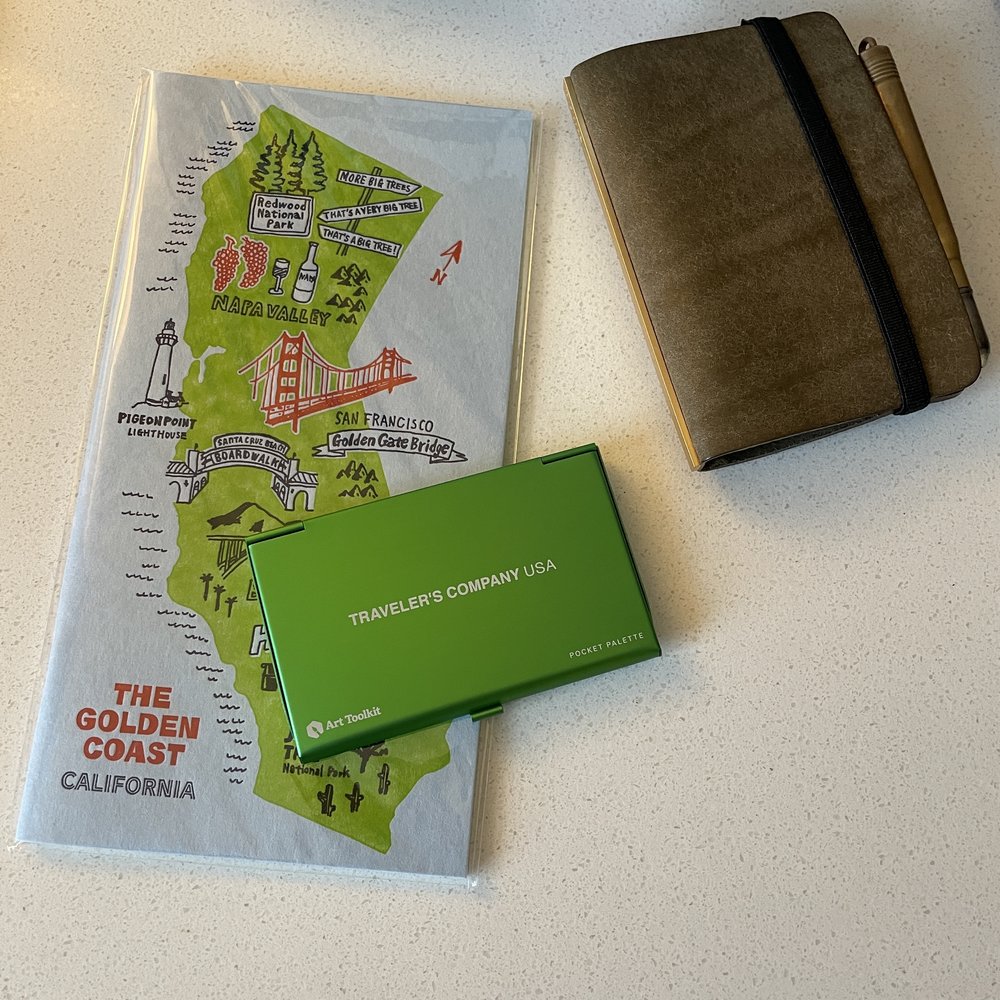 T.G.S. Store Update!
If you can't partake in the fun at the 2022 San Francisco Pen Show, we recently restocked on the full range of Midori MD and Traveler's Company notebooks and accessories. There's a vibrant culture that has developed around all of these brands, which you really appreciate at a show, especially the degree to which people use the products as designed, and integrate them into their everyday lives. It makes me proud to be associated with companies like these!
The Gentleman Stationer is supported entirely by sales in the T.G.S. Curated Shop and pledges from the T.G.S. Patreon Program.
Disclaimer: all images are owned and copyright by their respective owners and website (www.gentlemanstationer.com) and "https://madcity.supplies/blog" is for news, information, product news and reviews.