You can filter using the sidebar to pick out certain features.

When you click into a category, you'll see a sidebar with features that you can filter based on what characteristics you're looking for, like ink color, ink composition, body material, weight, and more. You will see different features under different categories.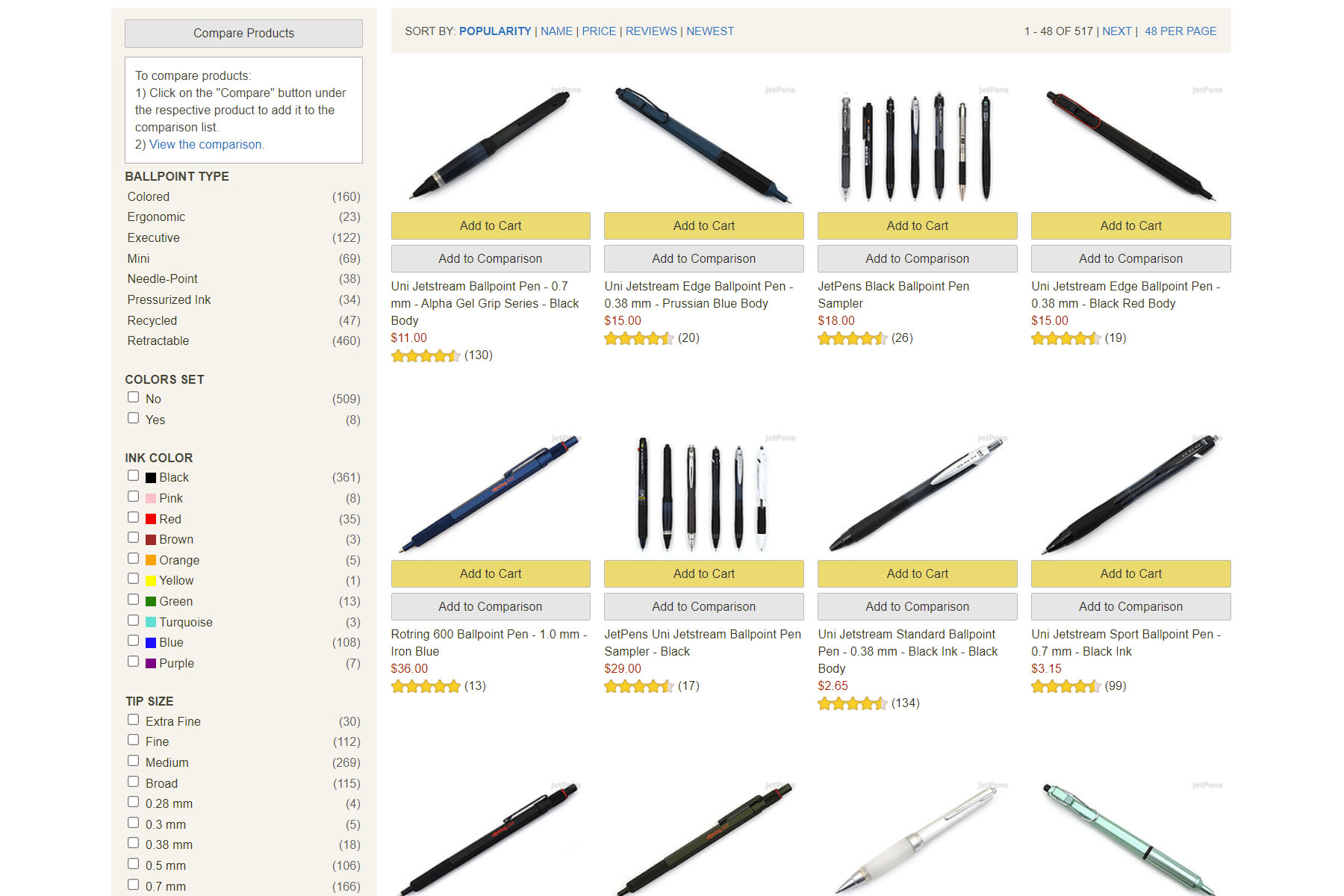 The Comparison view lets you pick products to compare.

At the top of the sidebar, you will see a Comparison Tool button (gray). When you click this button, the page will shift to the Comparison view with Add to Comparison buttons (gray) under each product. Click the buttons for the products you're interested in and once you're done, click the "View Full Comparison" link in the pop up to see all of the features side by side.
On the Compare Products page, you can collapse or reorder the products by clicking the Collapse/Reorder button (yellow). To remove a product, just click the red "x" in the corner of the product's image. You can see previous product comparisons and even popular comparisons by clicking the third and fourth tabs, respectively. We find the ink comparisons particularly satisfying because you see swatches, tests, and writing samples individually or altogether. Check out this black ink comparison to see it in action!
Besides the Sidebar, you can find this tool on product pages or go directly from the Menu under Shop By.
Disclaimer: all images are owned and copyright by their respective owners and website (www.jetpens.com) and "https://madcity.supplies/blog" is for news, information, product news and reviews.