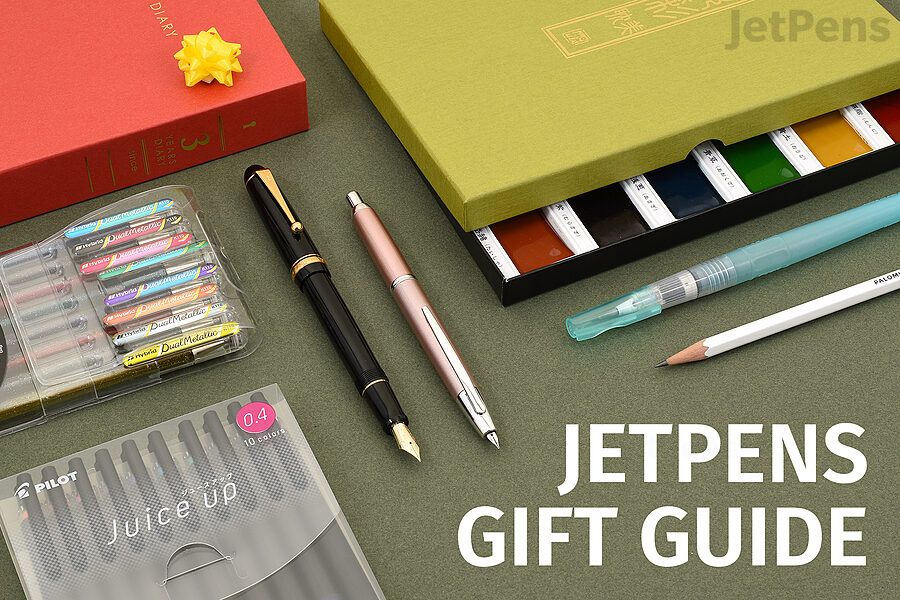 We've updated our Gift Guide just in time for the holidays! In this busy season, the last thing you want to worry about is finding the perfect present for each person on your list. To make shopping for gifts easy and, dare we say, fun, check out carefully created curated guides that cater to everyone and every budget.
We put together a collection that includes 2022's top releases and most wish listed items. You can also shop limited edition and JetPens-exclusive products!
Do you have artist, calligrapher, or crafter friends? Or perhaps you have a special coworker, teacher, or student on your list? Click through the images below to see our selections for each profile.
This collection is for the savvy, budget-conscious shopper, featuring our recommended picks that range from affordable stocking stuffers to luxuriously extravagant finds.
Our Curated Collections are updated year round and cover everything from Art Supplies to Unique Finds. Check out the different categories below:
We've tested thousands of pens, pencils, inks, and more for our blogs and videos. Here's a list of our top ten products in the following categories:
JetPens staff members are an eclectic bunch. We are calligraphers, fountain pen enthusiasts, writers, artists, and even software engineers! Click on the pictures below to read our profiles and shop our favorites.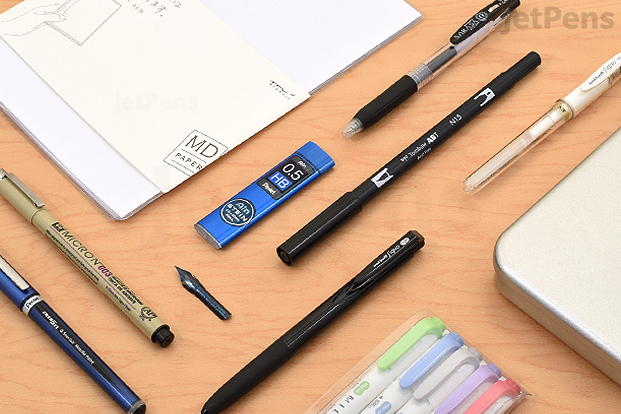 Ever wondered what JetPens's
Best Sellers of All Time
are? Browse this collection to see our most popular stationery, including the
Hi-Tec-C
,
Signo
, and
EnerGel
gel pens. You can also find top selling fountain pens, markers, inks, calligraphy nibs, and more!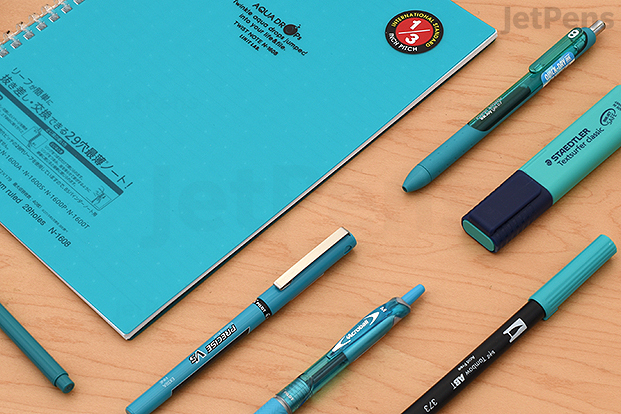 If you're looking for a one-and-done gift, check out our
Stationery Gift Sets & Bundles
collection. It includes:
JetPens Starter Kits
, which are thoughtfully put together with everything from pens to paper to help beginners dive into the world of fountain pens, calligraphy, and art;
JetPens Samplers
, which let you try a bunch of items to find your favorite one; and
Color Bundles
, which feature an assortment of matching stationery essentials for those who love color-coordinating their collection.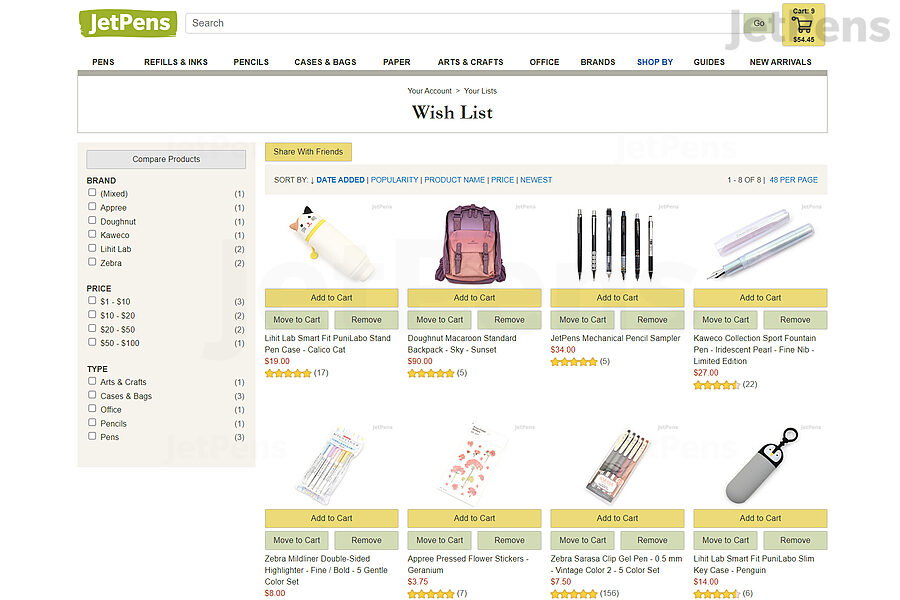 If you're still not sure what to get, ask your recipient to make a wish list! You can also nudge your friends in the right direction by sending them to your own wish list if they don't know what to get you. It's easy to make one if you have a JetPens account. When you click into a product page, just click the "Add to Wish List" button. You can make multiple lists and see them all by clicking
LISTS
in the top right corner of the website when you're signed into JetPens. To share a list with a friend, go into your Wish List and click the Share With Friends button.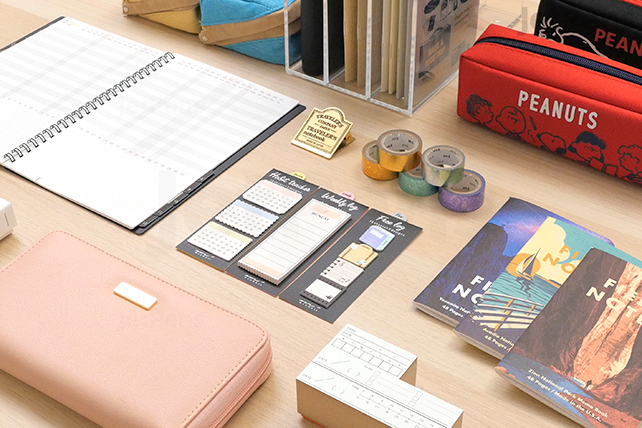 JetPens guides and videos showcase the best and brightest of all of our stationery offerings. We recommend perusing through these resources to find the perfect gift:
That's a Wrap
We hope that you find our Gift Guide helpful, especially in the busy holiday season. Of course, if all else fails, a JetPens electronic gift card is always a welcome gift. It's also a great time to fill up your own JetPens wish list for your friends and family to look over. What's on your wish list this year?
Disclaimer: all images are owned and copyright by their respective owners and website (www.jetpens.com) and "https://madcity.supplies/blog" is for news, information, product news and reviews.